About Our Premium CBD Oil
Experience the finest in CBD oils with our Swiss-made, organic, and vegan-certified products. Our proprietary CO2 extraction and refinement process guarantees unrivalled purity and potency while ensuring no dangerous chemicals are used, providing a safe and natural choice for your wellness journey.
Full-Spectrum CBD Oils: Experience Nature's Powerhouse Compounds
Our full-spectrum oils boast an abundance of cannabinoids, terpenes, flavonoids, nutrients, and antioxidants. This rich profile delivers the entourage effect, maximizing the potential benefits of each component and supporting your overall well-being.
Broad-Spectrum CBD Oils: Comprehensive Benefits, Zero THC
Choose our broad-spectrum oils for a THC-free option that still offers a wealth of beneficial compounds. Enjoy the advantages of cannabinoids, terpenes, and more, without any THC exposure risk.
Shop with confidence, knowing our premium oils are crafted with the highest quality standards and designed to cater to your unique needs and preferences.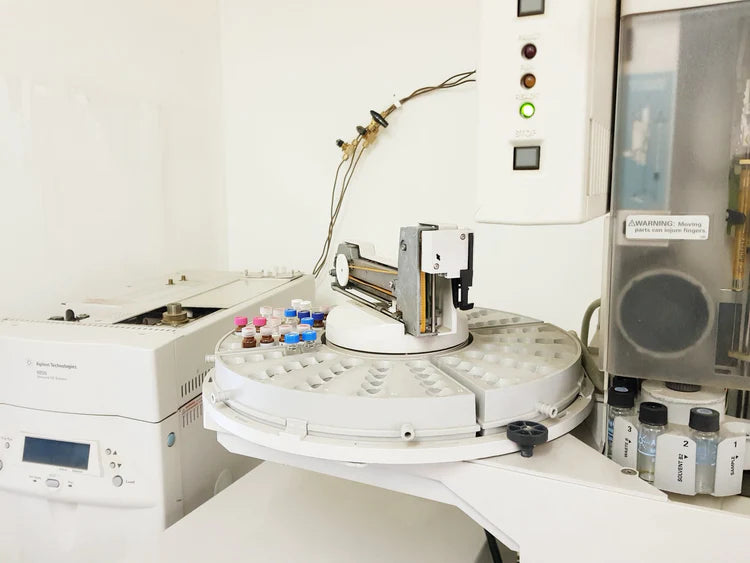 Highest Quality CBD Oil From Switzerland
Our CBD Oils stand out due to their top-notch quality, backed by GMP and ISO 22716-2007 certifications for production, and COSMOS ORGANIC and The Vegan Society (UK) endorsements for our products.
We ensure safety and effectiveness by conducting third-party testing on every batch and undergoing frequent inspections by local authorities and customs.
Read about quality control for CBD Oil
GMP and ISO 22716 Certified Production
Our company has been following Good Manufacturing Practices (GMP) and the official ISO 22716-2007 standard for many years and was officially certified in 2019.
Read more about GMP & ISO certifications
Organic Certification
Our CBD Oils are certified with COSMOS ORGANIC in Germany and has achieved what we consider the highest organic certification standard possible in Europe.
Read more about organic certification
Third-party Testing in Swiss Laboratories
Each production batch is tested in third-party Swiss laboratories specialised in testing and analysing CBD Oil using recognized testing methods and equipment.
Our CBD Oil has never failed a third-party test, which is a testament to our dedication to providing you with the highest quality products available.
See test results
Frequently Asked Questions
Which concentration of CBD oil should I choose?

Should I choose full-spectrum or broad-spectrum CBD oil?

Which carrier oil should I choose?

Can CBD oil be applied to the skin?

How much CBD oil should I use?

When should I use CBD oil?

How long does it take for CBD to work?

How long does CBD stay in the body?

Can I drive after using CBD oil?

Will CBD show up on a drug test?

How should I use CBD oil?

How should I store CBD oil?

What is the shelf life of CBD oil?

What are the benefits of CBD oil?

Will CBD make me 'high' or 'stoned'?

Does CBD oil have medicinal effects?

Does CBD Have Any Side Effects?

Is CBD oil safe for children?

Can I become addicted to CBD oil?

Can I overdose on CBD oil?

Can I use CBD oil during pregnancy or breastfeeding?

Can I use CBD oil with medication?

Can CBD oil interact with caffeine?

Can CBD oil interact with alcohol?

What is the difference between CBD and THC?

How fast does CBD oil work?

Are these CBD products considered food supplements?
Disclaimer
Our CBD Oil products are not designed to diagnose, treat, cure, or prevent any health conditions. If you exhibit symptoms or are on medications, consult with a doctor before integrating our products into your routine. Pregnant, nursing, or individuals under 18 years of age should especially seek advice from a physician before use. Depending on our products as an alternative to prescription medicines, or without seeking evidence-based advice from a healthcare professional, is not advised.